The World Sarcoma Network will be officially presented within a satellite event of the CTOS Annual Event in New-York City on
October 30th, 2013 at 8:00pm.
This will be the opportunity for Industry and patient group representatives to have a wide and clear vision of the work perform the last 4 years by WSN Key Opinion Leaders worldwide to support and optimize in a pro-active manner the clinical research for sarcoma rare subtypes.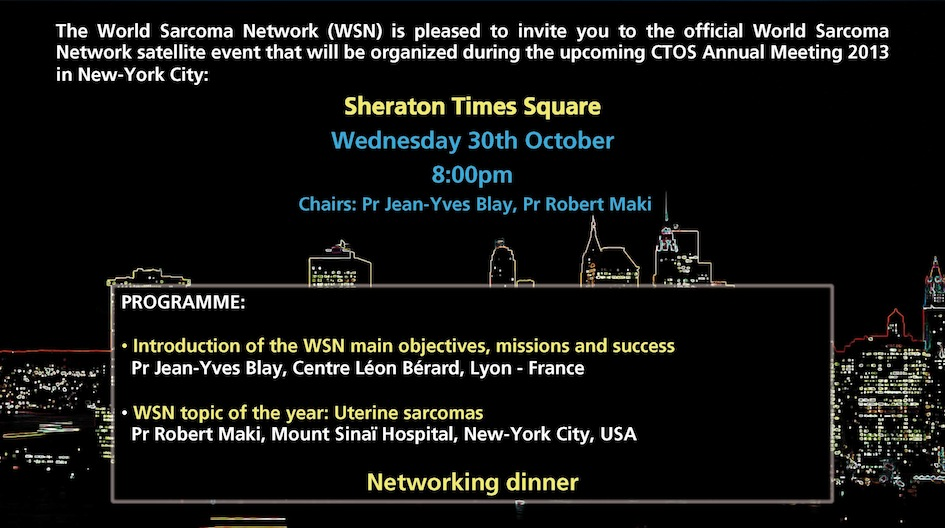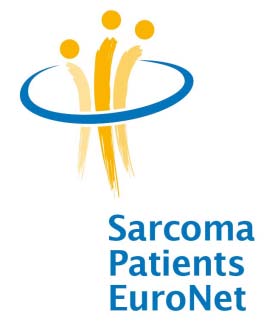 The SPAEN Annual Conference 2013 will be held from 10 to 12 October 2013 in London/UK.
The three day conference will focus on research, treatment and access to treatment and advocacy/capacity building. Leading European Sarcoma Experts and others will join us to present the latest medical news and answer your questions.
The program provides a big variety of lectures on the following topics including:
Patient involvement in clinical research
Adherence and side effect management
Reimbursement and access to innovative drugs
Parallel tracks for GIST, Sarcomas and Desmoids with medical updates on current treatment options and ongoing clinical trials
Market place sessions